Just when it seems empty / Justo cuando parece vacío.
When I moved next to the church I couldn't sleep because of the bells. The same happened with the damned garage door in my apartment building. The blind man who sold lottery tickets proclaimed the luck he held in his hands. When I started my new job, I could smell my boss's perfume from the entrance door, even though she was already sitting at her desk. The brand new notebook at the beginning of the school year. The feeling of new lips. The sensation vanishes until a small detail brings about the blossom of awareness, of memory, or of the certainty that all is changing. The same happens with landscapes, when what I see no longer surprises me. In the here where I live, what surrounds me becomes a chaotic and imprecise décor. In my comings and goings I cannot grasp the demonstrable forcefulness of the physical medium that envelops me or encloses me. Like the sounds, the smells, the voices, or the skin that touches us, the daily landscape, read in one single glimpse, offers too familiar an all that we don't perceive. However, in that blurred reality, codes appear inscribed as if they were signs from a first or alternative world. Has what I see all of a sudden always been there? Since when? Why and what for? They are signals destined for the senses, which tell me that under the known there is always another version of the real, another reading ready to appear if I play at discovering it. Just when the here seems empty, there springs an all full of meanings / Cuando me mudé al lado de la iglesia no podía dormir por culpa de las campanadas. Igual me sucedía con la maldita puerta del garaje de mi comunidad de pisos. El ciego que vendía los cupones pregonaba cada día la suerte que llevaba en las manos. Cuando comencé en mi nuevo trabajo, olía el perfume de mi jefa desde la puerta de entrada, aun cuando ella ya estaba sentada en su despacho. La libreta por estrenar a principios de curso. La novedad de unos labios. La sensación se desvanece hasta que un detalle hace florecer la conciencia, el recuerdo o la certeza de que todo está cambiando. Igual sucede con el paisaje, cuando ya no me sorprende lo que veo. En el aquí en el que vivo, lo que me rodea se vuelve un decorado caótico e impreciso. En mis idas y venidas no puedo captar la demostrable contundencia del medio físico que me envuelve o me encierra. Como los sonidos, los olores, las voces o la piel que nos toca, el paisaje cotidiano, leído de una sola ojeada, ofrece un todo demasiado familiar que no percibimos. Sin embargo, en esa realidad desdibujada, aparecen códigos inscritos como señales de un mundo primero o quizás alternativo. Eso que de pronto veo, ¿ha estado siempre ahí? ¿Desde cuándo? ¿Por qué y para qué? Son señales destinadas a los sentidos que me dicen que debajo de lo conocido siempre hay otra versión de lo real, otra lectura dispuesta a aparecer si juego a descubrirla. Justo cuando el aquí parece vacío, brota un todo lleno de significados. (En progreso)
1. What's its state? / ¿Cuál es su estado?

2. What unites us? / ¿Qué nos une?

4. In wich moment? / ¿En qué momento?

5. Who are you? / ¿Tú quién eres?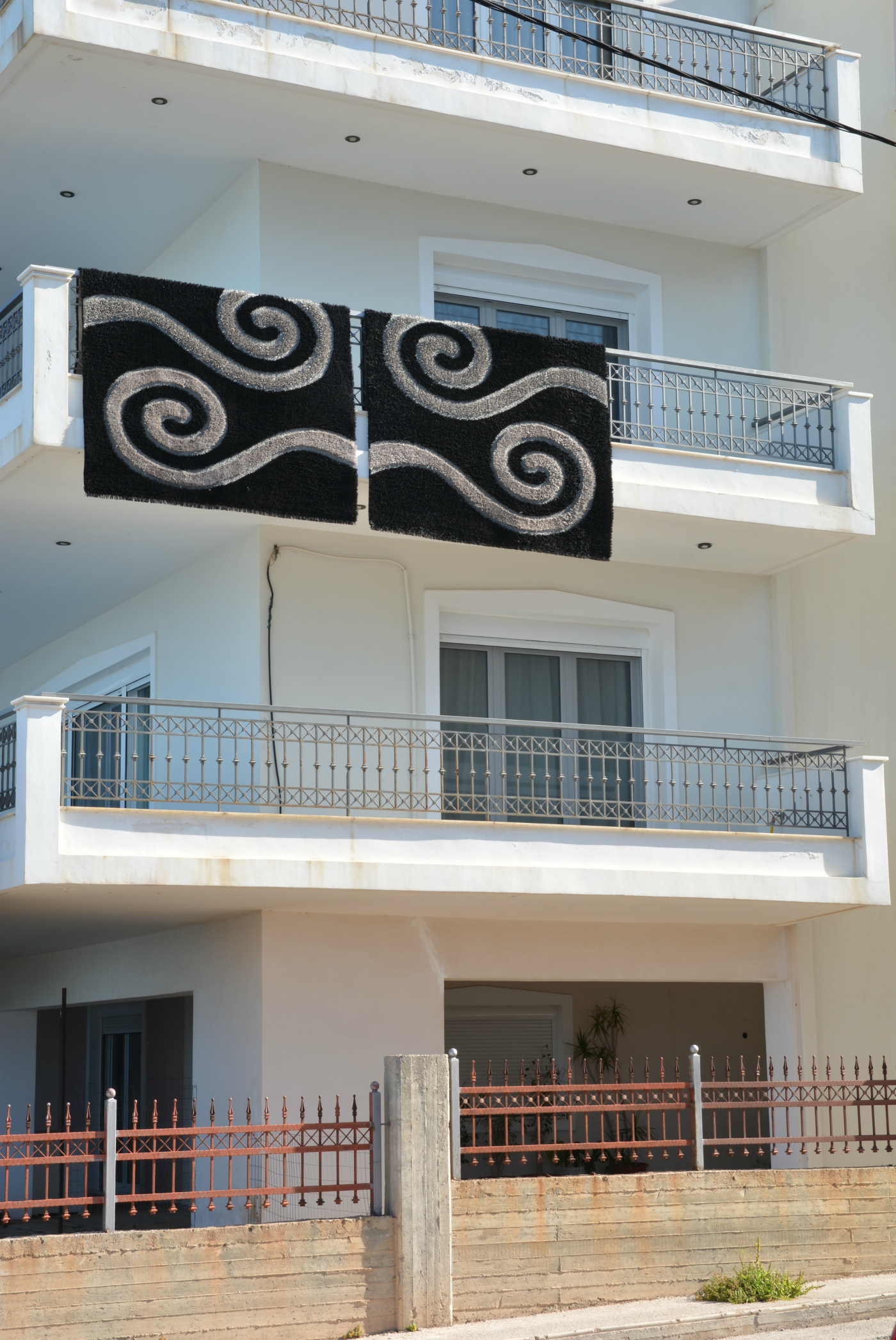 6. When are you leaving? / ¿Cuándo te vas?

7. Can I touch you?
/ ¿Puedo tocarte?